Newer posts are loading.

You are at the newest post.
Click here
to check if anything new just came in.
Do Fallen Arches Require Surgery?
http://aliakissam.soup.io
Overview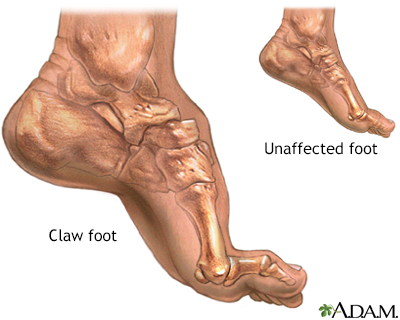 Most of us have a low arch. The foot actually appears quite normal and a clear (but low) arch is present under the foot, especially when sitting down. The situation changes with weight bearing: when we get up the arch lowers. When we start walking the arches collapse and the ankles roll inwards. This is called over-pronation - or fallen arches. Over-pronation is not the same as flat feet as often noted. Pronation itself is not wrong as we need to pronate and supinate as part of our gait. Pronation (rolling in) acts as a shock absorbing process and supination (rolling out) helps to propel our feet forward.
Causes
There is a lack of normal arch development, probably due to inherent ligamentous laxity. Around 20% of adults have Pes planus. The majority have a flexible flat foot and no symptoms. However, if there is also heel cord contracture, there may be symptoms (see 'Contributing factors', below). Loss of support for the arch. Dysfunction of the tibialis posterior tendon, a common and important cause. Tear of the spring ligament (rare). Tibialis anterior rupture (rare). A neuropathic foot, e.g from diabetes, polio, or other neuropathies. Degenerative changes in foot and ankle joints. Inflammatory arthropathy, eg rheumatoid arthritis. Osteoarthritis. Fractures. Bony abnormalities, eg tarsal coalition.
Symptoms
Having flat feet can be painless and is actually normal in some people. But others with flat feet experience pain in the heel or arch area, difficulty standing on tiptoe, or have swelling along the inside of the ankle. They may also experience pain after standing for long periods of time or playing sports. Some back problems can also be attributed to flat feet.
Diagnosis
Runners are often advised to get a gait analysis to determine what type of foot they have and so what kind of running shoe they require. This shouldn?t stop at runners. Anyone that plays sports could benefit from this assessment. Sports shoes such as football boots, astro trainers and squash trainers often have very poor arch support and so for the 60-80% of us who do overpronate or have flat feet they are left unsupported. A change of footwear or the insertion of arch support insoles or orthotics can make a massive difference to your risk of injury, to general aches and pains and even to your performance.
What does it mean when you have flat feet?
Non Surgical Treatment
Normally, flat feet disappear by age six as the feet become less flexible and the arches develop. Only about 1 or 2 out of every 10 children will continue to have flat feet into adulthood. For children who do not develop an arch, treatment is not recommended unless the foot is stiff or painful. Shoe inserts won?t help your child develop an arch, and may cause more problems than the flat feet themselves. However, certain forms of flat feet may need to be treated differently. For instance, a child may have tightness of the heel cord (Achilles tendon) that limits the motion of his foot. This tightness can result in a flat foot, but it usually can be treated with special stretching exercises to lengthen the heel cord. Rarely, a child will have truly rigid flat feet, a condition that can cause problems.
Surgical Treatment
A combination of surgical procedures can be used to reconstruct the flatfoot. Generally, these procedures can be separated into those that correct deformities of the bones and those that repair ligaments and tendons. Your orthopaedic surgeon will choose the proper combination of procedures for your foot. Surgery of the foot can be performed under regional anesthesia, which is numbing the foot and ankle with a nerve or spinal block, or general anesthesia, which may require a breathing tube. A nerve block is often placed behind the knee to reduce pain after surgery.
Prevention
Sit up straight in a chair with your feet flat on the ground. Scrunch up the toes of one foot as if you are trying to grab hold of the floor then use your toes to drag your foot a small distance forwards. Do this a couple of times on each foot, but don?t use your leg muscles to push your foot forward -- the movement should come solely from the muscles in your feet. Sit in a chair and place a cleaning cloth, towel or small ball on the floor at your feet. Use the toes of one foot to grasp the object and lift it off the floor. This action will require you to clench your toes and contract your arch. Once you have lifted the object a little way off the floor, try to throw it in the air and catch it by stretching your toes and arch out and upwards. Repeat the exercise several times on both feet. Sit on the floor with your legs straight out in front of you then bend your knees out to either side and place the soles of your feet together so your legs form a diamond. Hold on to your ankles and, keeping your heels together at all times, separate your feet so your toes point out to either side. Open and close your feet in this way several times, making sure your little toes stay in contact with the floor throughout the exercise. Starting in the same position, try separating your heels, keeping your toes together at all times.